Our mission is to create beautiful works of art in a time and cost effective manner while staying focused on our clients overall goal and assisting them in any way possible to help them succeed even after a project has been completed.
Founded in 2007, Real Web Technologies has over 13 years of experience in the field. With a talented and seasoned team of designers, developers, and project managers we can ensure that all of our clients receive a quality finished product crafted with their vision at heart. Furthermore, we provide management services to all of our customers which include tailored hosting and domain services thus allowing our clients to rest easy as we keep things simple.
Real Web Technologies, Inc. is a registered corporation in the State of Florida where we have maintained our business licenses since our founding. We are headquartered in Fort Lauderdale, FL and maintain presences in both Gainesville, Sarasota, and St. Petersburg, FL. Our network spans across the country to Chicago, IL and New York City, NY. The vast majority of our hosting infrastructure is based in Chicago because of its centralized geographic location which provides fast download speeds across the country and the world. Our Chicago datacenter is SAS70-certified and is located at 1808 Swift Drive right next to the heart of downtown Chicago. With 24/7/365 armed security personnel, N+1 uninterruptable power supplies, and N+1 redundant diesel generators your data couldn't be more secure.
Visit our services page to request a free consultation so we can identify your project needs and develop a cost effective plan which meets your desired timeframe. We remain committed to all of our clients and hope you choose our company for your design and technical needs.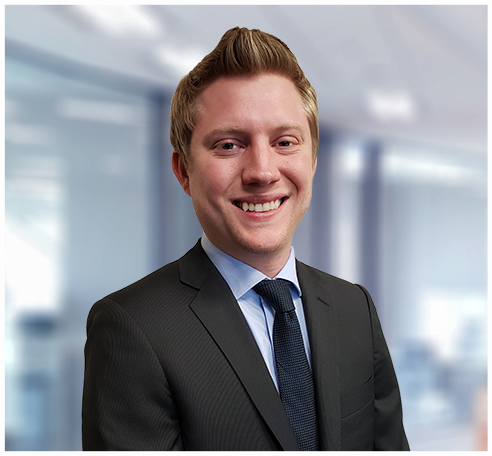 John E. Rodstrom, Esq.
Founder & Chief Executive Officer
Experience
Mr. Rodstrom is an experienced businessman, graphic designer, political consultant and attorney. He graduated with a bachelors degree in Finance from the University of Florida and received both his Master of Business Administration and  Juris Doctor from Stetson University. 
History in the Role
Mr. Rodstrom founded Real Web Technologies, Inc. in 2007.  At the time, the company's primary business division was its gaming server division known as Real Servers.  Under Mr. Rodstrom's leadership, the company diversified into the web hosting and graphic design sectors, the later of which is now the company's primary revenue source.